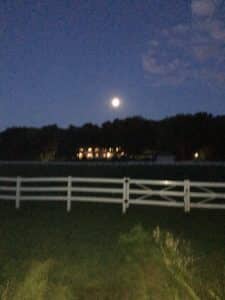 What a great place to observe the SOLAR ECLIPSE on Monday, August 21st!   It can only be seen in North America so why not come to Madison and experience it with us at The Speckled Hen Inn?
You can enjoy the evening at the firepit or the many other viewing areas overlooking the pasture of grazing sheep, llama and wide open sky.
Mention this blog in your reservation and get a complimentary bottle of wine to enjoy with your someone special.