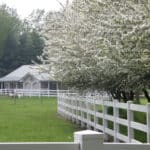 If you're anything like me, you can't wait for the ice to go away and spring to arrive!  With the polar vortex and all the snow this year, I am soooo ready for warmer weather and getting outdoors.  So if you're thinking about something to do this spring in Madison, here's some suggestions:
One of the greatest things about Madison is the FOOD!  So how about a Food Tour?  Check out Capital City Food Tours -or Madison Eats Food Tours – they've both got excellent ratings on TripAdvisor if you want more proof!
And of course, if you're in the mood to just troll pubs, you can't beat the Trolley Pub!  Private tours or mixer tickets are available and are a fun way to explore the pubs of Madison.  AND, after being closed all winter, they resume in April so it's great timing.
So after you've eaten your way through town and want some exercise, a nice walk around Lake Mendota or Lake Monona are just the ticket.  Or rent a red bike at one of the many stations from MadisonBCycle for only $3 for 30 minutes – it's a great way to see the City or bike the lakes!
Take a Capital Tour – it's free, it's fun, and it only takes an hour!  You won't believe all the interesting facts you'll learn and it will make you want to see more of the history of this amazing State!
And of course, don't forget the famous Saturday Dane County Farmers' Market begins on Capitol Square on Saturday, April 13th!