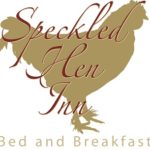 The Speckled Hen Inn Bed and Breakfast has been an award winning bed and breakfast since 2000 – that's two decades!
Although we have big plans for what we know is possible here, we can't do it alone.   We are seeking a like-minded couple that is ready to make their dream of being aspiring innkeepers a reality by purchasing the Inn while we grow the agricultural and experiential side of the business.
We want to create a Premier Agri-Experience Destination in Madison! 
If you think this opportunity might just be what you've been looking for, read on:
What's Here Now:
A multiple award-winning bed and breakfast.

Best of Madison Silver 2018 & 2019, Gold 2020
TripAdvisor #20 in the U.S. in 2017, Hall of Fame Award 2018, 2019, 2020 for number of Certificate of Excellence Awards
HotelsCombined Recognition of Excellence Award 2018, 2019, 2020
Nominated (waiting to hear) for 2020 Governor's Award for Tourism in Sustainability
Featured in TravelWisconsin, Midwest Living, LA Times, local publications and more!
Loyal returning guests and many new ones

A well-appointed, 5-suite bed and breakfast that offers fireplaces in every room, jetted tubs in 4 out of 5 rooms, private bathrooms, and plenty of common space for guests to enjoy.
Large property surrounded by woods and trees, including walking paths, a fire pit, and temperature-controlled gazebo.  There are many places to relax while watching grazing llama, sheep, free range chickens, and a number of wild turkeys that call this home.
A beautiful Inn which has received much capitalization and improvements to ensure a solid foundation for future success.
Current experienced innkeepers to remain on the property in their own residence to help secure a smooth transition.  We can also provide possible innkeeper vacation relief if needed.
Agricultural offerings no other bed and breakfast can match.  This includes orchards with apples, peaches, pears, and cherries), berry patches, asparagus, rhubarb, and maple trees (from which we make syrup).  There are numerous gardens growing countless fruits and vegetables used in our multi-course farm to table breakfast adventures. We also provide fresh eggs to our guests daily.
Concise written policies, procedures, task checklists, menus for every meal served since May 2016 when we took over, and written recipes for all our unique dishes.
Loyal, well-trained, versatile staff
What we have done to build on a partnership:
After being on a 2-year waiting list, we are finally a vendor at the Dane County Farmer's Market beginning spring 2020.
In preparation to participate in the Farmer's Market, we have invested in a professional vendor equipment as well as a banner that advertises for the Inn.  There are an average of 40,000 DCFM attendees every week on Capital Square.
We have invested in hoop houses, raised garden beds, and hydroponics in which to expand our agricultural opportunities.
There is an outdoor kitchen at our house next door with a professional pizza oven, large grill, wood stove (for maple syrup making), and refrigeration.  This would allow us to offer amenities such as pizza dinners, barbecue's, cooking classes on how to make what you grow, making maple syrup, etc.
We will continue to breed our sheep, offering lamb experiences to guests as well as with Lilly, the llama who is the shepherd of the flock.
We are continuing to raise chicks and chickens that free range around the property, offering farm fresh eggs to guests and locals.
What we envision for the future:
Hospitality oriented Innkeepers that continue to run the inn while utilizing the agricultural opportunities on the property that we will focus on and expand
Horses – that can pull a wagon for hay rides, carriage rides, or sleigh rides.
A re-designed garden studio which will act as a warming hut and/or snack station for those waiting for hay rides or sleigh rides – including a Christmas Village experience from late Nov – late Jan.
Becoming vendors at other smaller farmer's markets in the surrounding area, creating even greater visibility for the Inn.
Agri-experience packages available to guests of the inn and the general public.
Cooking classes, dinners, canning and maple syrup making experience packages available to guests.
Week night pizza dinners in the orchard or outdoor patio of our pool house next door.
Advertising for the Inn at all farmer's markets that include the Inn photo and information about The Speckled Hen Inn B&B
The Speckled Hen Inn to be well known as a premier Madison Destination and remembered for great food, warm hospitality, sustainability, and memorable agri-experiences.  In other words, we want to be known as an unforgettable getaway destination!
If this sounds like something you want too, let's talk. 
Call us at
(608) 244-9368
Heather & Tom Shannon
Innkeepers with a heart for farming