MADISON  
The Best Place to Live IS
the Best Place to Visit
For a number of reasons many well known magazines have listed Madison WI as the Best Place to Live.  We love it here!  The beautiful lakes, the lively University, the political vibe, and the friendly people are just a few of the reasons we love to call this place our home.  Those same things that we love are a few of the reasons why Madison is also a magnificent place to visit.  There is always something happening.  There are a few events listed in the widgets on many of the pages of this site but here are a few links that will give you more information about what's happening during your visit:
Madison is also the perfect hub for Wisconsin vacations that include visits to Wisconsin Dells, Milwaukee, Taliesin, many fascinating wineries and Wisconsin cheese shops, and the Dane County Farmers Market.
Madison is heaven-on-earth for those who love to bicycle.  Here are some links to great cycling information for the Madison area and beyond: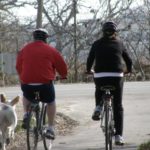 The Madison area offers countless things to see and do. Following are links to downloadable PDFs, courtesy of the Greater Madison Convention and Visitor Bureau, to help you in your wayfinding in and around our great destination!
For more information on Madison, Wisconsin visit: