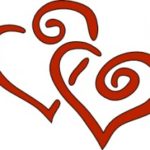 Valentine's Week
2 Night Discount
+
Gourmet multi-course farm to table breakfast
served every day February 13-17
Are you thinking about what to do for Valentine's Day this year?  It may seem like you have weeks to prepare for it, but I assure you, it will sneak into your calendar view before you know it.
Stay with us during this week and make your occasion memorable!  Suites with fireplaces, jetted tubs, and a gourmet multi-course farm to table breakfast are included!  Make a reservation for 2 nights including a Wednesday, Thursday, or Sunday between February 13-17 and get 20% off your entire stay!
Celebrating the holiday can cause much stress and frustration, especially if you wait until the last minute.  Starting early and preparing for the occasion thoughtfully will make a successful, romantic and lasting celebration of your love.  One of the keys to a successful evening is dinner is knowing where you're going to go.  Considering Madison is a "foodie" hot spot, there are endless restaurants with varying genres and price ranges to choose from.
We have two favorites that we would recommend for special, romantic evenings.   Our first choice would be Buck & Honey's which now has two locations – one in Sun Prairie and one on Lake Monona.  Both locations offer an exceptional dining experience.  Sun Prairie's location is more traditional with dark woods and an upscale lodge feel.  The Monona location is modern with sleek, unique and creative glass encased naturescapes and artwork.  We love the farm to table concept and our breakfasts demonstrate that.  As a result, we were initially drawn to Buck & Honey's for their healthy and creative menu and use of local ingredients whenever possible.   In addition, the chefs are crazy creative and I haven't ordered anything I didn't absolutely love.  However, if you go you really have to try the bacon wrapped goat cheese stuffed dates.  Ammaaaaaazing!
Another great pick is Eno Vino Downtown, one block off the Capital Square on the 10th floor of the AC Hotel.   Being on the 10th floor, the views are great so you'll want to get a window seat if you can.  The small plates are a great way to go so you can share and get a taste of several of their dishes.  You can sit at the bar and enjoy the small plates and hand crafted cocktails.  Or you can make a reservation for the dining room for an even more extensive menu.  Selections include salads, cheeseboards, bruschetta, steak and fish.  Everything is beautifully presented and they even have an entire gluten sensitive menu!
While inspirations of romance are dancing through your mind, booking a room at The Speckled Hen Inn Bed and Breakfast in Madison is the perfect choice for an all-inclusive romantic evening.  There are several options for romance packages making it easier for you to focus on the important things, your sweetheart.  And if an overnight getaway just doesn't fit your schedule right now, there is always the option for a Speckled Hen Inn Gift Certificate because any night with your sweetheart could be special.