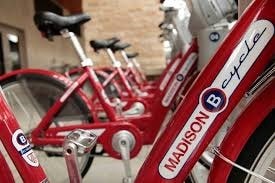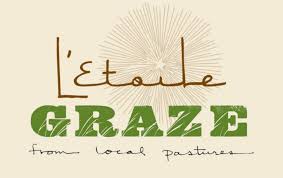 So you're in Madison for the weekend and you want to do something fun and make the most of your time while you're here.  First, book a stay with us at The Speckled Hen Inn for great farm to table breakfasts to get you off to a great start in the morning!   If you love the outdoors, Madison BCycles, or Red Bikes,  are a great way to get around and they're only $5/30 minutes.  Plus, you can check them in and check them out at any red-bike station around town.  A nice trek is renting them on the corner of Williamson and Blair and riding the bike trail southwest along Lake Monona.   There's usually activity out on the lake, and there are baby geese and ducks in June who always enjoy breadcrumbs if you happen to bring some with you.
After our ride, take a walk to Capitol Square and stop in at Fromagination where you can find great cheeses and experts that can tell you all about them as you sample, yum!   You have your choice of many restaurants, but we love the patio at Graze and it's fairly easy to get into on a week day so you can continue to enjoy the sunshine as well as great eats.  The Smoked Devil Eggs, Seasonal Pickle, and Cheese & Charcuterie Board are a great sampling of their menu and it's a perfect afternoon snack.
A nice walk around Capitol Square and a trip to the top of the Capitol is a great end to a relaxing afternoon.  And all in 4 hours with some time to spare.