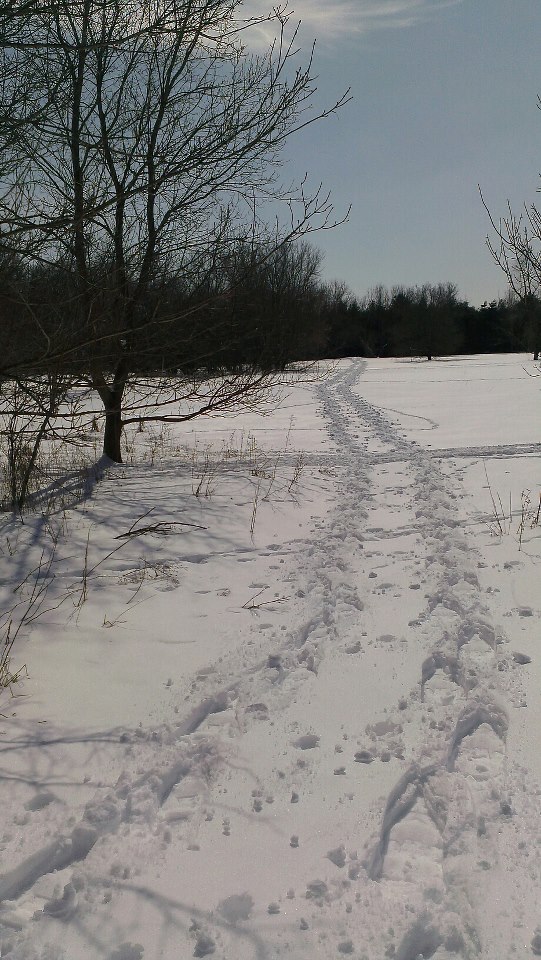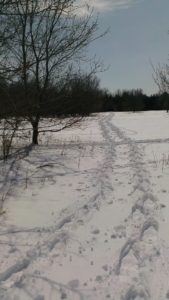 Have you ever wanted to try out the sport of snowshoeing and wondered where to go snowshoeing in Madison WI?  We have some suggestions for you and now that we now have enough snow to make this possible, give it a try!
Winter is here, and doesn't it look beautiful? There are many that appreciate the warmer temperatures.  However, I always look forward to being able to enjoy the snow and ice throughout the winter.
When I think of the cold, snow and wind…  Well, really just the snow, it makes me think of sledding, skiing, ice-skating and snowshoeing.   I love being able to get outside and having the sun shine on my face and feeling active, almost in defiance of the cold weather.   Most of my favorite places for winter sports are in the woods or in remote rural areas.   In these remote places it becomes almost therapeutic to slow my spirit to the speed of nature.   If you allow it, time can seemingly stand still.
If you've never been snowshoeing, I encourage you to give it a try at least once.  People had suggested it to me for years and, for whatever reason, I hesitated. When I finally went out for my first time, I was surprised at how simple it is to use the equipment and how much easier it is to get to more pristine areas without the challenge of maneuvering through knee-high snow.
If you are a a guest at the Speckled Hen Inn, we always welcome you to use the trails throughout the property.  You can even borrow our snowshoes to try out the sport!  Our trails will take you on a peaceful journey through the pines, winding around the acreage and down to Starkweather Creek. If you are discreet, there is a good chance you can see the deer, fox, and even mink that roam about.  Or observe a few of the beautiful cardinals, woodpeckers, and chickadees nesting on the property.
If you are looking for longer trails, there are several places to snowshoe around Dane County. For the most part, as long as there is snow, snowshoeing can be done, but there are some places that are more worth the while than others. Cherokee Marsh – Northern Unit  is one of my favorites primarily because it is an extensive natural area with several miles of trails.   This makes it less likely to be crowded when I, like the rest of the Madison, have the time to appreciate nature's gifts. With over three miles of trails and several observation decks, I find it an ideal place for solitude, reflection and just enjoying the outdoors.   If you are snowshoeing Cherokee Marsh for the first time or would like some company, there are several groups that organize snowshoeing events.  There are weekend, evening, family and group events.  There is even a moonlight and candlelight snowshoeing, often times with a fire and warm beverages to end the night. It's been a great opportunity to meet future friends with similar interests.