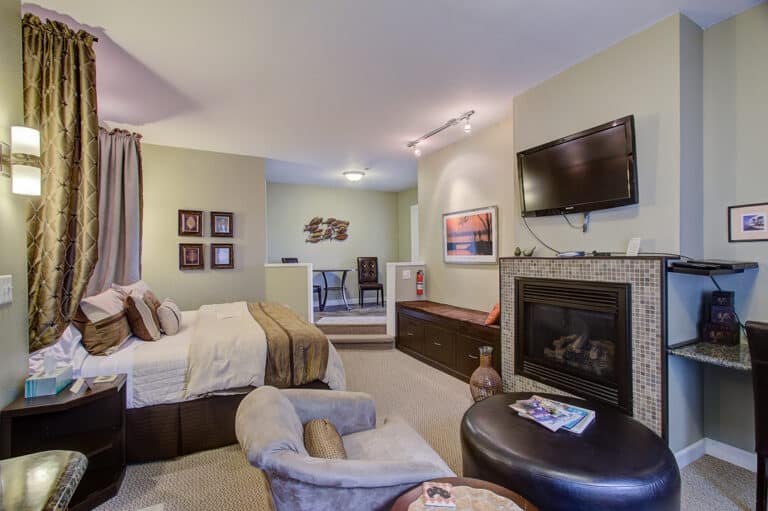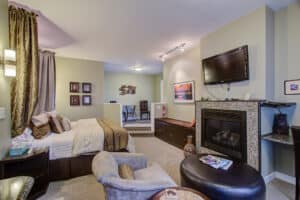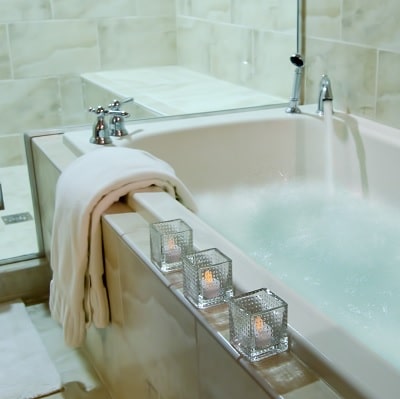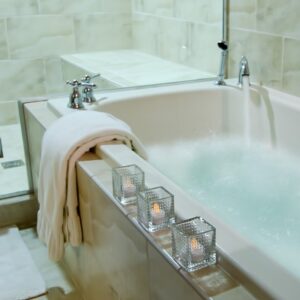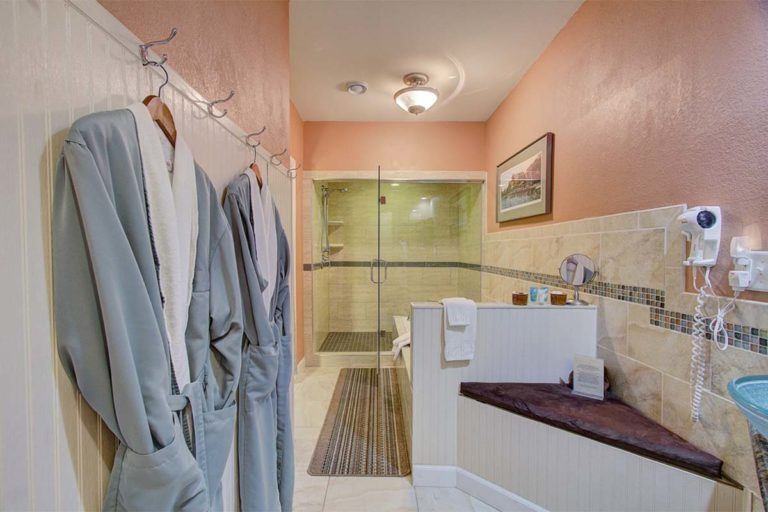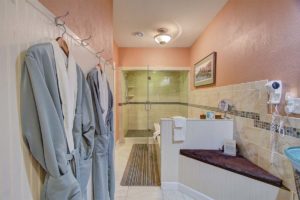 We are happy to announce the Madison Lakes Suite, our guests #1 favorite suite is returning soon!  As we emerge from COVID and attempt to return to the new normal, we have slowly been re-opening suites.  This room is one in which guests like to tuck away, especially in the winter.   It still includes breakfast and all the other amenities that the Inn has to offer but is a retreat-like experience for those that want privacy or just need to get away.  Bring food in either by delivery or pick up from your favorite local restaurant or go out – the choice is yours.
The Madison Lakes Suite is one of our most popular because of its unique features including:
Private Entrance
Ground Floor
King Sized Bed
Sitting Area
Kitchenette with refrigerator, microwave, and coffee pot
Dinette Seating Area
Flat Screen TV above the Fireplace
Deep jetted tub
Extra-large modern shower
Separate toilet area
We anticipate the opening of the Madison Lakes Suite in late January 2023.  For those of you that have visited before, we welcome you back!  And for those of you that haven't yet stayed with us, we invite you to experience the Madison Lakes Suite.