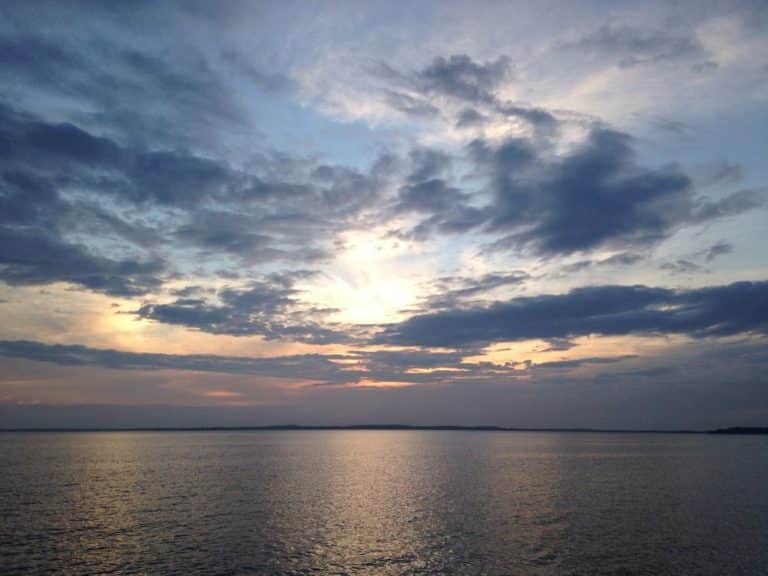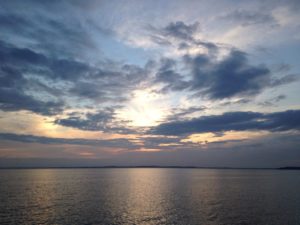 Sunset Viewing in Madison
Lately, as I walk through the neighborhood on any given evening, there are several times I have to take in a deep breath and take in the aroma of a grill prepping for dinner. Finally, I put together the fixings for shish kabobs and grilled asparagus. I even happened to have some fresh cut rhubarb available and used it to put together a tasty treat for dessert. It was well worth the wait. After dinner, concluding that we really would enjoy ice cream as a companion to our dessert, we headed out for the errand. To make it more worthwhile, we decided that it would be a beautiful night to watch the day pass into night at one of Madison's parks, Tenney Park.  It is one of the many perfect spots for sunset views in Madison.
Located on the shores of Lake Mendota, it's perfect real estate for catching romantic sunset views in Madison. From any of the benches located along the pier, you can watch the transition of the sun setting over Lake Mendota as the skyline and the state capital building begin to glitter with lights. Along the pier and throughout the park, there is a healthy mix of people walking, fishing or just relaxing. Although the park is fairly popular, the biggest draw for me is that it never feels crowded and there is always a place to rest. Tenney Park is also home to the lock system that gives boaters access between Lake Mendota and Lake Monona.   Whether they are moving large barges on the Mississippi River, hundreds of boats a day in Sault Ste. Marie or here in Madison moving fishing boats, its an engineering marvel. If you're in the area any way, I encourage you to watch a boat go through the system.
A short distance down the bike and walking path from Tenney Park is the Memorial Union Terrace. Although it is technically part of the UW-Madison campus, it is widely used by students and the citizens of Madison. Because it is also located on the shores of Lake Mendota it grants the same views of the lake and sunsets however, unlike Tenney Park, this is a much more social arena. Here, you can find several vendors of food and drink, often times music, and a wide expanse of colorful chairs and tables for café-like seating.
Regardless of where you watch, it's only a short distance to a comfortable bed followed by home cooked breakfast at the Speckled Hen Inn.