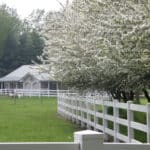 Welcome to Spring 2022!  If you're anything like me, you can't wait for the cold to go away and spring to arrive!  With the respite from the pandemic and the cold winter, I am soooo ready for warmer weather and getting outdoors.  So, if you're thinking about something to do this spring in Madison, here's some suggestions:
One of the things you can count on in Wisconsin in springtime is that you can't count on the weather.  One day it can be 70 degrees and sunny and the next Old Man Winter is blasting us with one last snowfall that no one can really predict.  But whether it turns out to be ideal during your getaway or not, some things you can always count on.
One of the greatest things about Madison is the FOOD!  The variety of restaurants is unbeatable and for a great list of choices click here.
For waterfront dining, there are lots of choices – so click here.
For fun, visit some museums including Chazen, Museum of Contemporary Art, Geology, Veteran's, Children's, Historical, or Mustard Museums.
Whether it's cold or not, it's always the same temperature in the Cave on the Mounds in Mt. Horeb and follow it up with a visit to The Grumpy Troll and learn all about what Mt. Horeb is famous for.
Take a Capital Tour – it's free, it's fun, and it only takes an hour!  You won't believe all the interesting facts you'll learn and it will make you want to see more of the history of this amazing State and visit the Sunken City, also known as the Lost City.
So, after you've eaten your way through town and want some exercise, a nice walk around Lake Mendota or Lake Monona are just the ticket.  Or rent a red bike at one of the many stations from MadisonBCycle for only $5 for 30 minutes or $15 for the whole day – it's a great way to see the City or bike the lakes!
And of course, don't forget the famous Saturday Dane County Farmers' Market begins on Capitol Square on Saturday, April 16th!