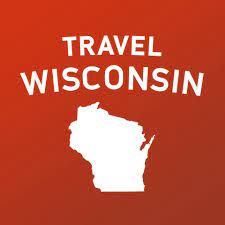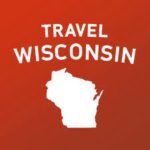 Travel Wisconsin announced their upcoming 2022 summer campaign, "Here's to Those Who Wisconsin".   This new campaign highlights Wisconsin's spirited and celebratory nature, encouraging travelers to experience shared moments of joy in a way that is unique to Wisconsin.
The 2022 summer advertising campaign runs April 4 – July 23 and includes digital advertising, online video, TV, connected TV, radio, online radio, social media, paid search and billboards. The advertising campaign is complemented with ongoing public relations efforts and influencer campaigns too.
Check out the 30-second commercial and view a full overview of the summer campaign here.
The WBBA (Wisconsin Bed & Breakfast Association) will weave the message of "Here's to Those Who Wisconsin" in some of their marketing and The Speckled Hen Inn has joined in!
The Speckled Hen Inn suggests the following ways to enjoy Wisconsin, specifically the Madison area this summer:
Capital Square – a tour of the Capital – every hour except 12n – tours are free and last 50 minutes
$100 burger – Enjoy a 30-minute flight over Madison for 2 followed by a burger upon landing at The Jet Room
Henry Vilas Zoo – admission is free and then walk around Vilas Park
Olbrich Botanical Gardens – 16 acres of manicured gardens along with an indoor conservatory.
Hike or bike the Arboretum and learn about the Lost City Forest
Rent an E-Bike and ride to Picnic Point Beach House, the forgotten Frank Lloyd Wright beach house and have a picnic
Cave on the Mounds and a stop at The Grumpy Troll Brewery & Pub
Tour Epic campus – self guided tours daily
Madison Museum of Contemporary Art
Chazen Museum on UW Campus
Wisconsin Historical Museum
Veteran's Museum
Geology Museum
R. Ingersoll Physics Museum
Children's Museum (great for adults too)
National Mustard Museum
Explore the UW Campus – Memorial Union Terrace, Babcock Hall Dairy Store, Camp Randall Stadium, Allen Centennial Gardens
Meander down State Street – The University Book Store, Ian's Pizza
Saturdays – Dane County Farmer's Market – indoors during winter at the Senior Center, and outdoors beginning April 14th.
Craft Breweries – HopCat, The Malt House, Dexter's Pub
Tap rooms: Karben4, One Barrel, Parched Eagle
Try some cheese curds – The Old Fashioned, Tipsy Cow, Graze, The Great Dane
Book a boat cruise on the Betty Lou Cruise Boats (some include dinner)
Enjoy an afternoon cocktail with incredible views at the top of the Marriott AC Hotel downtown at Eno Vino