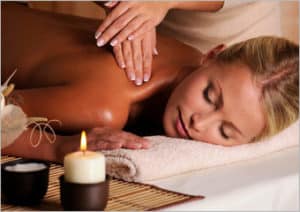 We're making changes – and we think you'll like them!   When you come to the Speckled Hen Inn, we want to be sure you have the kind of stay you will think about again and again as the place you just can't get enough of.  From the moment you step onto the property, we want you to feel welcome, relaxed and at home.   We love to see the change that immediately occurs in our guests as they arrive, leaving their stresses behind, taking a deep breath and smiling as they close their eyes for just a moment longer to realize they are finally here and it is time to unwind – and just be.   The Adirondack chairs beckon as a place to enjoy a glass of wine, a good book, or just watch the sheep and llama as they frolic and graze in the serene white fenced pasture.   Suites that welcome guests with a plush bed, fireplace, flatscreen TV,  jetted tub and other special features provide a unique experience in every stay.  The 3 course gourmet farm to table breakfast is eagerly anticipated as our guests ponder what is being harvested from the garden during their stay.
One of the upgrades we've already completed include upgraded luxury bedding, and soon, you will be able to sign up for PamperMe Packages that will include items such as massage therapy, dinner out, or wine and chocolates!    And for special events happening in Madison, you may be able to sign up for packages that include tickets so you'll not only have something special to do while you're in Madison, but you'll have a great place to stay too!
Stay tuned, it's coming soon!