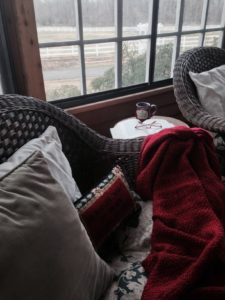 As technology becomes more ingrained in our daily life, there are other aspects that get shoved to the wayside. Once upon a time, seemingly forever ago, we had conversations with people verbally, our children were taught with the simple tools of a pen and pencil and we once read stories written in ink, on paper in a bound version of a book. And to get those books we frequented Madison bookstores and libraries. But, we don't visit bookstores and libraries anymore because our iPhones and tablets have made it so much more convenient to get all of the books we love without ever having to leave the comfort of our couch and blanket. What a difference a decade has brought us.
These facts have got me thinking about the role Madison bookstores play. Have they gone to the wayside along with their counterparts? Or have they taken on a new role for the regular patron? To answer that question, yes…bookstores are definitely still around and the dedicated bibliophiles remain forever faithful.  One of the best Madison bookstores has maintained a resolute position in its dynamic community since its origins in 1975. A Room of Ones Own  hosts events, book clubs and provides a safe place. Its name is taken from an essay written in the early 1900's by Virginia Woolf, an English woman who wrote in an unconventional, nonlinear structure, similar to the layout of the bookstore. As you walk through the aisles and from room to room checking out the wide selection of new and used books, each room seems to open to yet another, and another like a labyrinth. Literally, you could spend hours here.
After searching for the right book and eventually heading to the checkout with at least four in hand, finding a quiet and serene place to read is essential. The enclosed gazebo we have for guest use on our property at the Speckled Hen Inn is an ideal place. Equipped with a refrigerator to chill your favorite wine and a music system to set your mood, rain or shine you can relax on a cushioned bench fully surrounded by nature's beauty. With little more than the sheep or llama's to distract you, we can't imagine a more serene setting for binge reading.